Sunday, August 14, 2016
Posted by

Teri
at 2:30 AM
8 comments


Links to this post
Sunday, May 1, 2016
Chicken and Egg Salad Sandwich
Posted by

Teri
at 1:00 AM
8 comments


Links to this post
Thursday, March 31, 2016
Pastrami on Rye Appetizer Stacks
Posted by

Teri
at 3:16 PM
0 comments


Links to this post
Wednesday, October 7, 2015
Today for #FoodieExtravaganza, everyone is cooking with pork. Once you have checked out my recipe, keep scrolling down the page to see what the rest of the #FoodieExtravaganza family created.
Pork Meatball Mini Sub
Posted by

Teri
at 7:45 AM
12 comments


Links to this post
Friday, July 10, 2015
I am guest posting on Carolina Blogging today with this favorite sandwich of mine. I hope you will stop by and take a look!
Southern Grilled Pork Loin Sandwich w/a Creamy Southwestern Pico Sauce
It all starts with this creamy Southwestern Sauce
that is easier than you think to put together
.
I added a few tasty toppings!

There you have it. A combination of flavors
from my two favorite places. What is your
favorite sandwich combo?
Drop by and visit me over at Carolina Blogging
to get this recipe and check out what
Carolina Blogging is all about!
Thanks for stopping by! See you over there!
Posted by

Teri
at 9:41 AM
0 comments


Links to this post
Wednesday, April 1, 2015
     I wanted a grilled cheese that was different, but made with ingredients that are loved by pretty much everyone. So, I present to you: Southern Grilled Cheese, made with breaded pork, swiss and manchego cheese, and an avocado and cream cheese spread, served on grilled wheat bread. I think you are going to like it!
Posted by

Teri
at 2:01 AM
17 comments


Links to this post
Friday, February 28, 2014
What's a Southwest 'Po Boy, you ask? Well, it is a sandwich created to satisfy all my cravings for a 'Po Boy. I keep seeing them advertised, and they look amazing! You see, I am a shrimp lover, but only cold shrimp, so a fried shrimp sandwich is not for me. Therefore, I came up with my Southwest 'Po Boy sandwich. It is stuffed full of pan fried chicken, deep fried onion straws, chipotle sauce, avocados, and sour cream, and a little more.I used a wheat hoagie roll that is definitely not 'Po Boy, but it tastes good!
Southwest 'Po Boy 
Posted by

Teri
at 5:26 PM
1 comments


Links to this post
Monday, May 7, 2012
Crazy Cooking Challenge
time! This month our challenge is Grilled Cheese Sandwiches. I have never been a huge fan of grilled cheese sandwiches, but after making and eating the recipe I found, I have had a change of heart! I found the perfect, yummy grilled cheese sandwich on a blog called
i am a food blog
. What a wonderful blog! It's full of delicious recipes that I want to try and you will too! There is a fantastic recipe for Tomato Basil Bufala Salad, a Pizza Dough recipe, and a recipe for a porchetta sandwich with a Salsa Verde sauce that looks and sounds incredible. I can't wait to give them a try!
I picked a Crab Rangoon Grilled Cheese Sandwich to make. Oh, so yummy! It is creamy, saucy, a little messy, and a bit rich. Oh, did I add delicious?! Because it is!! I made this Grilled cheese on regular white bread. When I make it again, I think I will use the mini flat style buns. They will give this yummy treat the elegance it deserves!
Crab Rangoon Grilled Cheese
2 slices Bread
1 tablespoon Butter (softened)
1 1/2 tablespoons Cream Cheese (softened)
1 tablespoon sliced Green Onion
2 tablespoon Crab
Sale and Pepper to taste
a couple drops Sriracha Sauce
Mix the cream cheese, green onion, and crab
in a bowl. I used the flake style imitation crab. Next
time I would like to try this with the real crab.
Add salt and pepper to taste. I did not add salt,
because the crab added plenty for me. Drop in a few
drops of sriracha sauce. Taste to see if you want more.
Spread your bread with the mix.
Split your tablespoon of butter between the two
slices of bread, and grill on medium to low heat.
Watch your bread carefully, as it can burn in no time.
I speak from experience.
Enjoy!
I will be seeing you again!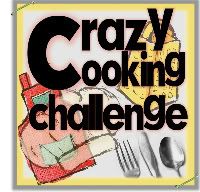 Posted by

Teri
at 12:03 PM
17 comments


Links to this post