Friday, June 27, 2014
Posted by

Teri
at 6:00 AM
0 comments


Links to this post
Monday, February 18, 2013
Secret Recipe Club
! This month I was so lucky to be assigned the blog,
Scattered Thoughts of a Crafty Mom
! This fabulous blog is authored by Jamie. Jamie's blog is full of wonderful recipes, crafts, home projects, sewing tutorials, and wonderfully, creative crafts. I just love her blog, and you will to! I have been a little busy lately, so I picked one of Jamie's recipes that was quick, simple, and oh, so good~S'mores on a Stick. I dressed them up a little as a Valentine's Day treat, and they were a huge success. These are such a good idea and so yummy, I wish I had thought of it! :)
S'mores on a Stick
Red & White Straws, cut in half
Milk Chocolate
Pink Marshmallows, regular size
Graham Crackers
Red Ribbon
Crush your graham crackers, by putting them in a
ziplock bag, and rolling over the bag with a rolling pin.
Melt your chocolate. I used Callebaut chocolate,
and it was perfect.
Poke the cut straws into the marshmallows.
Dip your marshmallow into the chocolate.
Roll your chocolate covered marshmallow in the
graham cracker crumbs.
Place the finished s'mores on a baking tray to set up.
Decorate as you wish. These would be perfect for a party,
with ribbons in the party colors, wouldn't it?
Thank you Jamie, for such a great recipe!
&
Check out all the other Secret Recipe Club recipes!
Posted by

Teri
at 12:00 PM
18 comments


Links to this post
Tuesday, August 7, 2012
Although it is as hot as hot can be here in the desert, I love a roaring campfire and roasting marshmallows after the sun sets. As I thought about all the other things I love about summer, you know s'mores had to be on the list! It's
Crazy Cooking Challenge
day and this month we are making cheesecake! I don't know about you, but I love a good cheesecake too! So, what could be better than S'mores Cheesecake! That's all of my summer loves rolled into one! Yum!
1 1/4 cup finely crushed Graham Crackers
1/4 cup melted Butter
24 ounces softened Cream Cheese
2/3 cup Sugar
1/2 cup Whipping Cream
5 teaspoons Cornstarch
4 Eggs
1 Egg Yolk
1/4 cup Vanilla Flavored Syrup(Torani)
2 teaspoons Vanilla
8 oz. Milk Chocolate(Callebaut)
3-4 oz. Whipping Cream
Mini Marshmallows
This is my "go to" cheesecake recipe. Well, it is if you stop
after the Vanilla in the ingredient list. I used it to create this
s'mores recipe by making a few tasty additions. But, if you are
in the mood for a really good, creamy, vanilla cheesecake
make this. You won't be disappointed. Oh, yeah, change the
graham crackers to nilla wafers. So good!!
Combine the cream cheese, sugar, whipping cream
and cornstarch. Beat with an electric mixer till smooth.
Add eggs and the egg yolk, one at a time, beating well after
each addition.
Beat in vanilla flavoring and vanilla.
Mix together your graham crackers and butter.
Press the mixture into the bottom of your
springform pan. Set aside.
Melt the chocolate in a double boiler set up.
Add the cream a little at a time until a desired
smooth consistency is achieved.
Fill your springform pan with your cheesecake filling.
Leave a little room at the top for the chocolate to be added.
Add about 3-4 spoon fulls of the melted chocolate
to your filling.
Swirl around for a pretty effect.
Place some of the chocolate on top of the cheesecake.
Top with mini marshmallows all over.
Using a kitchen torch, roast the marshmallows.
You can roast them as much or as little as you wish.
Happy Roasting!
Thanks for joining me today!
Let's see what everyone else made: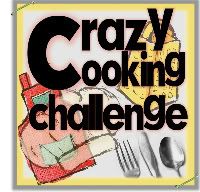 Posted by

Teri
at 12:00 PM
21 comments


Links to this post
Saturday, August 13, 2011
S'Mores Rice Krispie Treats
6 cups Rice Krispies
4 cups Mini Marshmallows
3 tablespoons Butter
Honey Graham Crackers
2 cups Milk Chocolate Chips
Regular Marshmallows
1-2 packs of mini Hershey Bars, or a couple big bars
Melt the 3 tablespoons of butter in a large saucepan.
While the butter is melting, spray a 9" X 13" pan with
pan spray very lightly.
Spread the spray around the pan with a paper towel.
You don't want it too heavy because the graham crackers
are going on the bottom.
Add the mini marshmallows and let them completely melt.
Remove the pan from the heat,and mix in the rice krispie.
Here's a little tip to use when making these: Spray the
spatula or spoon you want to use to mix everything, with
pan spray. It makes it so much easier to mix because it cuts
down on the sticking. Add the rice krispies and mix.
Add the chocolate chips and mix.
Place the graham crackers across the bottom of the pan.
Crack the pieces into the smallest rectangle. Cover the pan.
Put the finished mix on top of the crackers.
Be careful not to dislodge the crackers.
Press the mix down with the spatula.
Line up 35 marshmallows on the treats.
Place them in the oven for 5-7 minutes at 350 degrees.
The marshmallows will melt and the brown.
Take the marshmallows out and put a piece of the mini
chocolate bars in each piece of marshmallows.
(I was 3 pieces short!)
Let everything cool.
Cut the pieces according to the cut of the graham crackers.
Enjoy!
Thank you for joining me today!
I hope you enjoyed this weeks recipes and you find yourself
busy making at least one of them.
See you tomorrow!
Posted by

Teri
at 2:56 AM
4 comments


Links to this post