C
asseroles are a great dish for your busy holiday mornings because of their make ahead convenience, and their ability to feed many people at one time. This Holiday Breakfast Casserole does those things and it uses packaged breakfast rolls for even greater ease in preparation.
Holiday Breakfast Casserole
(feeds approx. 6-8)
(printable recipe at end of page)
1-8oz. package Orange Rolls
1/2 cup Orange flavored Cranberries
1/4 cup Chopped Pecans
1 teaspoon Cinnamon
1/8 teaspoon Salt
2 cups Milk
2 tablespoons Butter
1 Egg, beaten
2 teaspoon Orange Extract
1 tablespoon Dark Brown Sugar
1/3 cup Confectioners Sugar
1-2 tablespoons No Pulp Orange Juice
1/4 teaspoon Orange Extract (if desired)
Preheat oven to 350 degrees.
Cook the orange rolls according to the package directions. Once the rolls come out of the oven, add the orange frosting as directed. Set aside to cool.
Once cooled, cut rolls into small cubes. Place in 9x13 baking pan.
In a medium bowl mix together the cranberries, chopped pecans, cinnamon and salt. Use a large spoon to mix all the dry ingredients together with the rolls. Heat the milk and butter in a medium saucepan until warm. Add beaten egg, sugar and extract to the milk and butter. Mix together. Pour into baking dish over the dry ingredients.
Bake for 30-40 minutes. Make glaze by mixing together the confectioners sugar, orange juice, and if you want even more orange flavor, add the orange extract. If you are happy with the intensity of the orange flavor, omit the extract. Set aside. Check to see if the casserole is done, by checking the middle with a toothpick.
Remove from oven and drizzle with Orange Glaze.
Thank you for stopping by today!
We are all about casseroles today at #SundaySupper! Check out all these other tasty Holiday Casserole Recipes. Perfect for your holiday recipe planning!
Holiday Casserole Recipes #SundaySupper
Breakfast Casseroles
Classic Casseroles
Creative Casseroles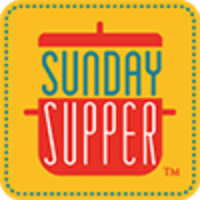 The Sunday Supper Movement is committed to bringing our readers delicious recipes that encourage them to gather and eat together around the family table. Search for your favorite ingredients on our
Sunday Supper website.
Also check out the
Sunday Supper Pinterest boards
for plenty more ideas and inspiration.